Software Services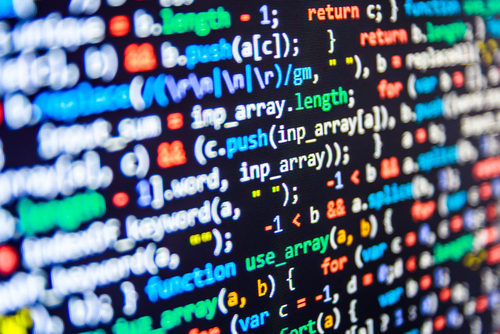 Software Consulting Services
Many businesses have external rep partners, distribution partners, resellers or field sales people and internal customers that need access to timely information to be productive in their jobs. Often, providing access to an ERP platform isn't ideal due to the sensitivity of enterprise information or the limitations of the platform itself.
Diginable's experience in building responsive, custom web applications have enabled clients to remove constraints resulting in huge productivity gains.
Why custom web applications? Because people are a company's greatest resource and giving them the proper tools enables them to become an unstoppable force.
Productivity Tools
What if your sales team was more effective and efficient? What if external partners found it easier to do business with your company? What if internal employees had access to dashboards with actionable information that was timely and relevant? What if remote employees responsible for customer support had mobile tools that helped customer installs and implementations go smoothly?
The best productivity tools come to fruition from identifying constraints holding the organization back. Rather than accepting organizational bottlenecks or sub-optimal tools, custom web applications can be designed and implemented to make employees and partners more productive.
The common challenges Diginable-created productivity tools have solved are in the following areas:
Making Tribal Knowledge Accessible to Key Stakeholders
Sales Force Optimization Tools
Quote Building & Estimating Tools
Information is a competitive advantage. Making it accessible to those that need it most is a no brainer.
Web Portals
Rep portals and distributor portals are phenomenal tools to keep stakeholders engaged in your particular business. At Diginable, we've built custom web portals which allow our client's external business partners to login to view, download or generate sales territory information or even run reports on-demand.
Portals can be ideal cloud-based storage vehicles for the most up to date sales and marketing collateral.
Rules-Based Web Applications
It's common to find mission critical information or tribal knowledge residing in the heads of a few key employees. It's likely that business processes run through these key employees but, as the business scales, it becomes problematic as constraints to growth emerge.
Rules-Based Web Applications take enterprise logic to create an output for the user. Often it includes product, manufacturing or pricing logic and layers it with UI (user interface) and a given output. Outputs might range from a smart part number, price, estimates to process routings, product configuration or a CAD model. In some cases, the logic may be constraint-based to formulate the output.
Rules-based web applications help transfer tribal knowledge to drive productivity by multiplying influence and removing constraints to commerce.